Product Introduction
Go Green wall crack sealant is a kind of new pattern eco-friendly one component oil based wall crack repair product, used for timely repairing various wall cracks.
Product Advantages
1. Go Green wall crack sealant is new type wall surface maintenance product. It absorb the moisture from the air and has a curing reaction, won't flow at high temperature, nor brittle rupture at low temperature.
2. Go Green wall crack sealant has the character of strong weather resistance function up to 5 years.
3. Even if it's constructed before the rain, it will not be stripped after the rain.
4. Compare to common repair material, Go Green wall crack sealant is easy to use with low maintenance cost. Through measuring, each kilogram crack sealant can repair 10~20 meters crack at normal width (specific dosage depends on crack width and depth.)
5. Various colors are available, conventional colors are wall white and cement grey. For repair beauty for different color wall surface, the color can be customized according to customer's needs if the quantity is large.
Colors Available: white, grey or other colors customized according to clients requirement.
Testing Data for Go Green Wall Crack Sealant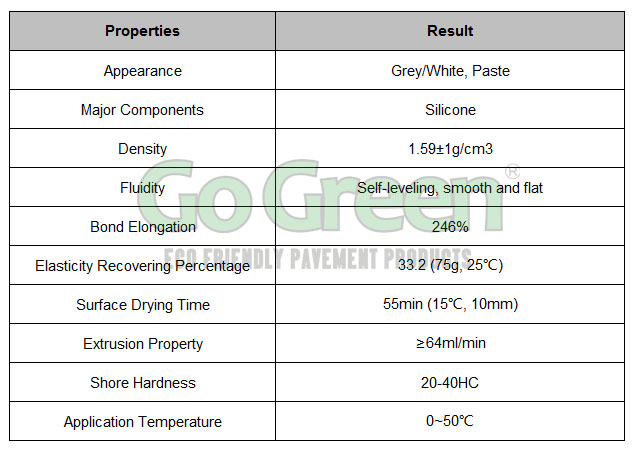 Application Range
Go Green wall crack sealant has a wide range of applications. It can be used for expansion crack, settlement crack, cutting crack, construction crack, etc. on various wall surfaces, cement mortar surfaces, and precast concrete surfaces, etc.

Sealant Injector for Wall Crack Filling
To ease construction for clients, Go Green supply specialized sealant injector. Clients can purchase it if needed.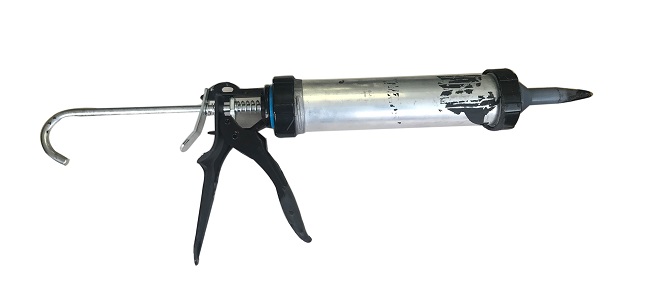 Package & Storage
Package: 0.5kg / piece, 8 pieces / carton
Store in cool and dry place, keep away from fire, keep out of reach of children. Shelf life unopened 12 months.