Environmental Protection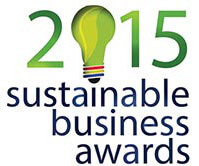 Go Green, the world's famous pavement repair material manufacturer, has made a genuine commitment, both to our customers, and to our environment. That promise is based upon the following mission statement:
"Go Green is committed to continually improving our environmental performance. We aim to use energy and natural resources more efficiently, minimize the production of waste, air emissions, water consumption, and wastewater discharges, while seeking ways to preserve heritage, landscape, and biological diversity".
In connection with this commitment, Go Green now utilizes a formulation which provides the same level of permanence and performance our customers have relied on.
Go Green cold mix series products are made from 100% green low VOC pre-mixed asphalt emulsion, no special oder, without light distillate petroleum solvents, such as kerosene or diesel, which are found in traditional "cutback" asphalt patching products. These solvents contain significant amounts of VOCs (volatile organic compounds), which combine with nitrogen oxides in the presence of sunlight to form ozone.
Environmental Benefits of Manufacturing and Construction
Go Green® is manufactured and tested under stringent quality controlled conditions ISO9001-2008 accredited. The products have very low Volatile Organic Compound (VOC) emissions and is a result of Go Green's continuous focus to develop eco-friendly pavement repair products. Sustainability remains absolutely at the core of our business strategy and culture.
We have a longstanding commitment to reduce energy use across our entire business as well as to cut CO2 on manufacturing and construction. In addition to our own efficiency programmes, we work on specific initiatives with external partners like the Carbon Trust.
Let's Go Green together! Make our world a better place tomorrow.
Our Sustainability Framework

SUSTAINABLE PRODUCTS
Sustainable product performance Product quality management Responsible sourcing

CLIMATE CHANGE
Energy management Greenhouse gas management

NATURAL RESOURCES & THE ENVIRONMENT
Protecting the environment Efficient use of natural resources

PEOPLE & COMMUNITIES
Health and safety Stakeholder engagement Our employees Local communities Our business performance