New product innovation
We continue to meet the challenges of new road material technology with honesty and commitment to the highest quality in innovative road construction.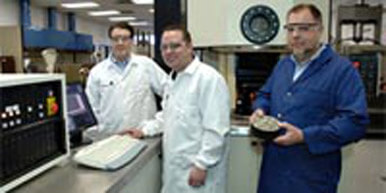 World leading facility
Our laboratory is equipped with both certified staff and state-of-the-art equipment to handle large testing volumes with quick turnaround times. From basic extraction and gradation to more complicated paving designs and modulus properties, Go Green has the equipment, proficiency and experience to from our main laboratory and overseas laboratories.
Offer great technical service
Our vision is to perform world class road products and quality technical services to our distributors, contractors and clients.
Knowledgeable, experienced professionals
As an industry leader, our unique approach to every paving project is second to none. We simply combine the best material resources with the best people to deliver the results our clients expect. Together with our fleet of in-house material procurement strategy, Go Green management process ensures that your project maintains a top priority. Our team of skilled personnel ensures that your project is completed with the highest quality and the least amount of impact to your tenants.
Producing under license
We offer manufacturing license to worldwide road paving companies for cold mix asphalt, color asphalt, ultra thin wearing course paving. Go Green offer the additive or emulsion, our technical team can come to your site and instruct the facility building and producing progress.
Environmental benefits
Go Green Paving Materials, the innovator of high performance pavement building and and maintenance materials , was at the forefront of looking at its products' eco-friendliness long before"Green" was a common buzzword. Both Go Green products has special low carbon processing and has awards the Low VOC Sustainability certificate.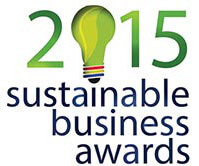 We are jointed with the internationally renowned road research institutes and introduction of foreign maturing technology and application of scientific and technological achievements for road construction.
Raw materials
Saves on landfill space
Preserves non renewable resources such as bitumen and aggregates
Reduces use of virgin materials by substituting them with recycled products
Increases the service life of existing products
Re-use of waste products
Reduces dust by 20-25%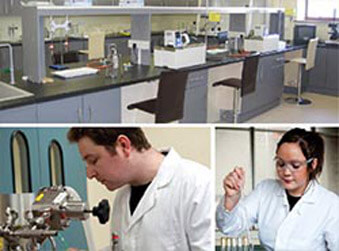 Testing
Reduces emissions of volatile organic compounds by not using solvent
Safer working conditions by reducing fire risk
Reduces toxic waste by recycling used solvent
Manufacturing
Reduces demand on water supply
Sustainable environmental management to benefit stakeholders and the community Transporting
Reduces traffic congestion/number of trucks on road for transport of products
Reduces GHG emissions by up to 30%
Reduces odours (eg. S02 gas reduced by 35%)
Reduces risk of contamination of ground and stormwater from harmful petroleum distillates
Improves air quality of local environment
Paving
Reduces GHG emissions by up to 30%
Improves working conditions by lowering fumes and temperature
Minimises disruption to road users
Our Value
Our purpose
Go Green's purpose is to create sustainable solutions for a worldwide road construction industry.
Build eco-friendly road
Go Green is using Modern Road Construction Technologies to solve an age old problem. Building a better, stronger, eco-friendly and more cost effective road. Our product is an eco-friendly alternative to conventional hot mix asphalt paving. Go Green is "Taking care of our Planet one road at a time..."
Our values
Our corporate values of Excellence, Integrity, Collaboration and Endurance are essential principles to guide our decision making and actions.
Excellence - Ambitious and disciplined in pursuit of the highest standards of performance.
Integrity - Open, honest, respectful and authentic in all our dealings.
Collaboration - Working across businesses and developing partnerships.
Endurance - Operating for the long term rather than the quick fix, ever improving.
Customers are at the heart of what we do. Our values are not empty promises. They help us to carry out our work day in, day out; they guide us in our dealings with each other and with our customers and stakeholders; ultimately they are the bedrock of the culture of our company.
At Go Green we work towards giving our customers:
A reliable service
Responsiveto your needs
Understanding of your requirements
Our straightforward approach means you can rely on us.