The High Viscous Asphalt Sealer project is located in an elevatord highway in Qingdao. The asphalt pavement has been refurbished and repaired and has been successfully opened to traffic.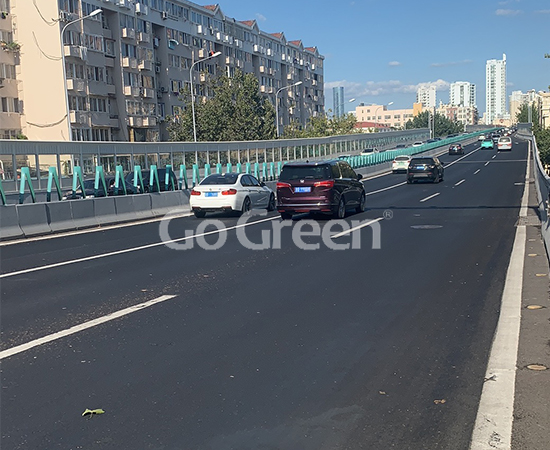 The surface of the original asphalt road has been aging. In order to renovate the road and improve the anti-sliding performance, this project uses a special high-viscosity sand-seal sealing material covering an area of about 25,000 square meters.
After the completion of the road significantly more color shine bright. During the construction process, we also added corundum, which greatly improved the friction coefficient for the driving sections, especially the high-speed and elevated sections, and played a good role in anti-slip and wear resistance.