Color Non-Slip Pavement (Color Ceramic particle anti-slip pavement) is a pavement anti-skid system based on polyurethane resin. It includes specially formulated polyurethane adhesive and various anti-skid aggregates of different specifications, sizes and colors, which are coated on asphalt or cement concrete pavement to make the ground rough and non-slip. The surface has obvious improvements in landscaping and road safety, also due to its super water resistance, it can effectively extend the road service life.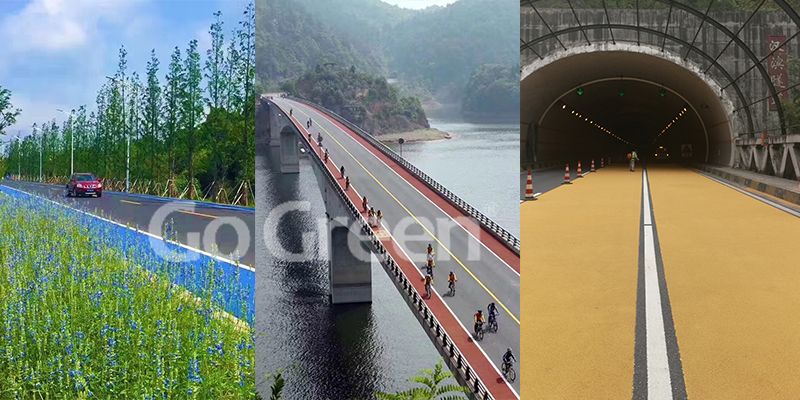 Two-components polyurethane adhesive is a kind of adhesive specially used for color non-slip pavement, it has various colors, and can also be customized according to customer's requirements.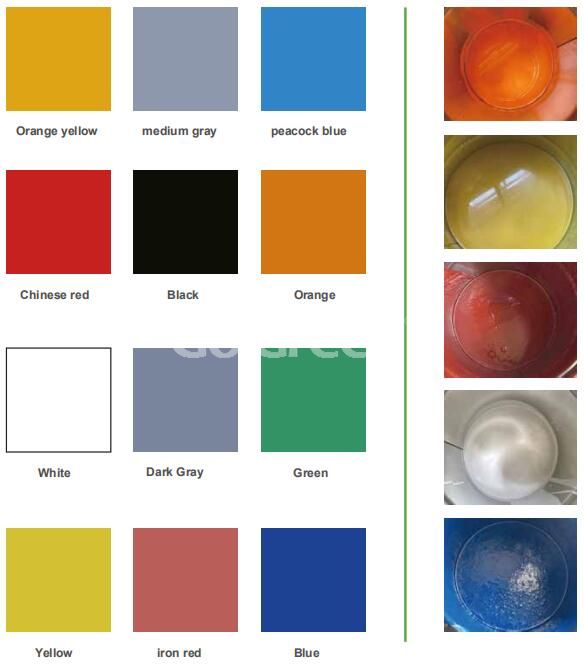 Component A: 20kg/galvanized steel drum
Component B: 5kg/plastic drum (packed in carton for external use, four pieces per carton)
Ceramic particles color available in red, green, yellow, blue, grey, white etc


Color non-slip pavement can be widely applied for residential sidewalks, square, bicycle lane, landscape road, scenic area, non-motor vehicle lane, bus stop, bus &BRT lane, highway tunel extrance, toll station, curves, ramps, speed bumps etc heavy traffic driveways.
More information please visit the product introduction https://www.go-green.co/color-nonslip-pavement/color-nonslip-pavement.html and color pavement solutions https://www.go-green.co/solutions/color-pavement/, any question please warmly welcome to contact us sales@go-green.com.cn.