October is the harvest season, and for Go Green, we are also full of harvest, it's the customer's recognition for the product and praise for our service.
Recently, the 20,000 sq.m. asphalt pavement sealer project in Nanchang was successfully completed. The project is a VIP driveway of the International Expo center. Aging problems occurs to the pavement, the original black color loses, which seriously affects the appearance.
Go Green asphalt pavement sealer is specifically designed to solve pavement aging problems, not only can quickly renovate the road surface, but also do preventive maintenance to the road to prevent disease, and can extend the pavement service life to another 3 to 5 years, greatly reduce road maintenance costs and save resources.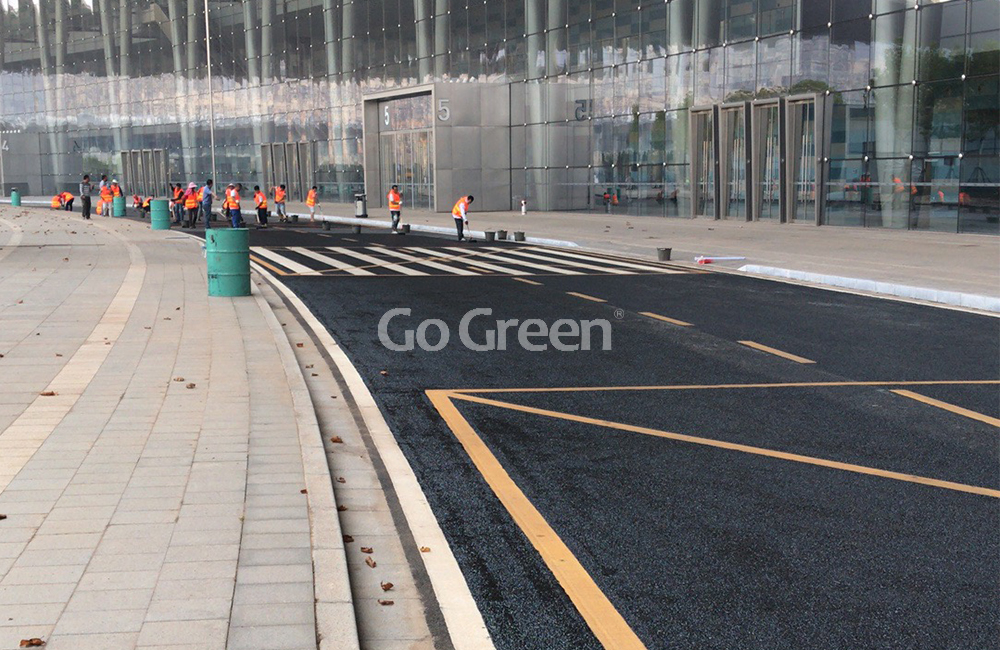 In this project, customer uses manual spraying, which are convenient and flexible.
After the construction, the entire pavement is completely renewed, and the customer is very satisfied with the effect, and praise again and again!
Here, once again, thank all old and new customers for their trust and support to Go Green. We always serve the society and are committed to the research and development and production of new materials for road maintenance. Go Green is looking forward to working with you!