Asphalt pavement sealer is a kind of high efficient road preventive maintenance material, directly spray onto the road surface, it can permeate to the aging asphalt structure layer, thus solving asphalt aging problem, and effectively extending pavement service life.
On this basis, after years of continuous research, Go Green R&D team grandly launched the new type Eco-friendly Silicon Asphalt Pavement Sealer. On the basis of original pavement sealer performance, the new type is more environmental friendly, and lower maintenance costs, and more safer, meet the demand of foreign customers for safe export.
Go Green Eco-friendly Silicon Asphalt Pavement Sealer is divided into Black Silicon Asphalt Pavement Sealer and Color Asphalt Pavement Sealer
1. Black Silicon Asphalt Pavement Sealer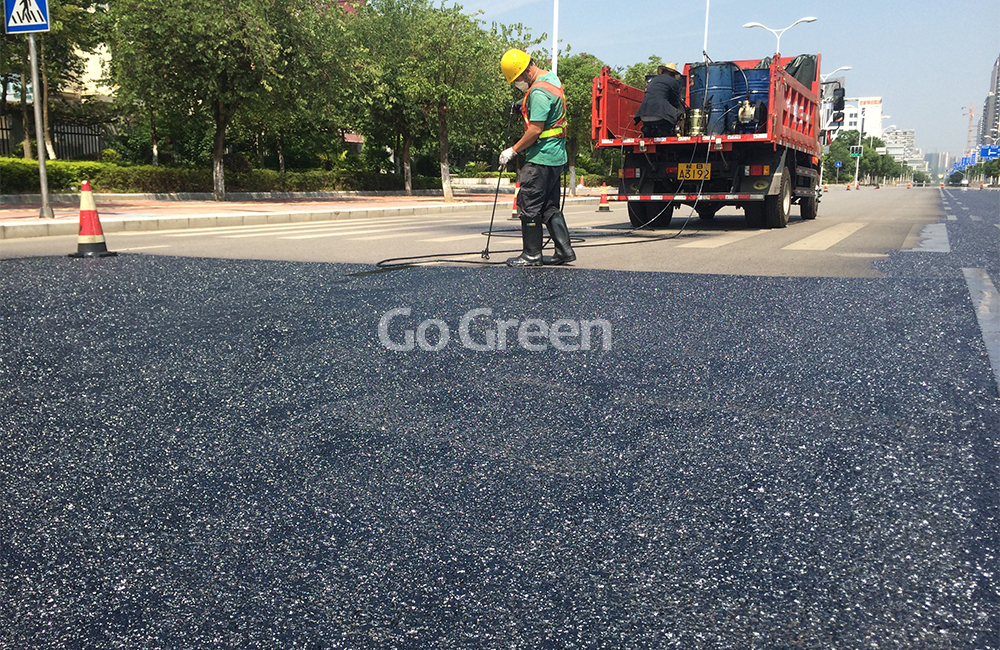 Black silicon asphalt pavement sealer is used for reduction and regeneration of aging asphalt pavement. It can replenish lost asphalt components, restore and enhance the original pavement performance, enhance the stability and resistance to distortion of asphalt pavement, and can repair cracks less than 3mm. It also have good corrosion resistance, can resist gasoline, water and other chemical corrosion, the protection effect is remarkable especially for those pavement such as airport runway which is easy to be damaged by gasoline. At the same time, it can make road return to the appearance of the cleanness and matt black of the original pavement and create a good visual perception for driver and improve the road safety.
Asphalt pavement sealer dosage 0.2-0.4kg/m2, material cost only 0.52~1.1USD per sq.m. Open to traffic within 2-3 hours after construction. It's an ideal solution for road maintenance.
To learn more product introduciton, please visit the the link: https://youtu.be/j9KTkdUWIOM
2. Color Asphalt Pavement Sealer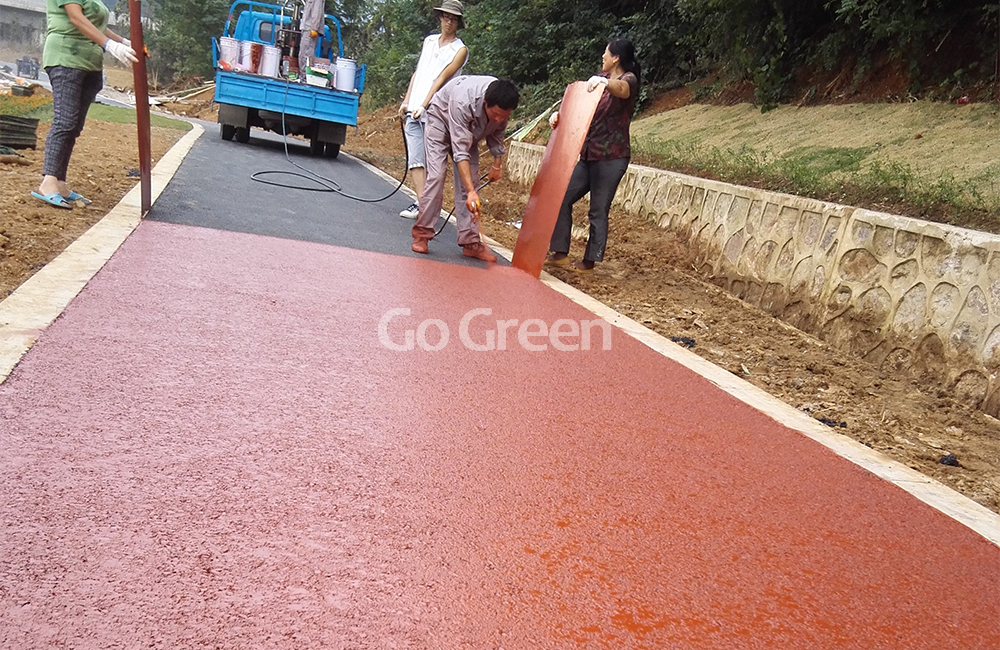 Color Asphalt Pavement Sealer is used to restore original bright color of aging colored asphalt pavement. Not only improve the aesthetics, but also enhance wear resistance, corrosion resistance and effectively prolong the service life of the road.
To change original black asphalt pavement to colored asphalt pavement, color asphalt pavement sealer dosage is 0.4kg/m2. To spray color asphalt pavement sealer to protect the original colored asphalt, the dosage is 0.2kg/m2, the material cost per square meter is less than 1.7USD
If you need sample, please feel free to contact with us, email: sales@go-green.com.cn