Go Green high viscous asphalt sealer is an internationally leading sealing material, it has good fluidity and workability at room temperature, which is difficult to achieve in the market for emulsion or oil-based fog seals. In addition, this product has further added asphalt regenerant to reduce and regenerate aged asphalt, fully blacken the pavement, ensure durability and improve pavement self-healing performance.
The high viscous asphalt sealer is mainly suitable for roads that require blackening, oil shortage, loose surface, micro-cracks and road sections that need to quickly improve anti-sliding performance. Because this technology uses special high-viscosity asphalt, it is also applicable to heavy-duty traffic roads and large-pore OGFC drainage roads.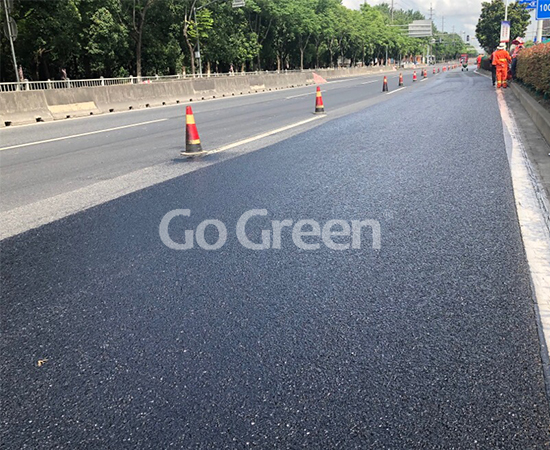 Construction process of high viscous asphalt sealer: first spray sand (dosage: 250-350g/m2)---spray high viscous asphalt sealer---re-spray sand (100-200g/m2). Sand can generally be sprinkled on the wheel, mainly to increase the friction of the tire during the speed of movement, non-slip wear resistance. It is best to use professional sanding equipment.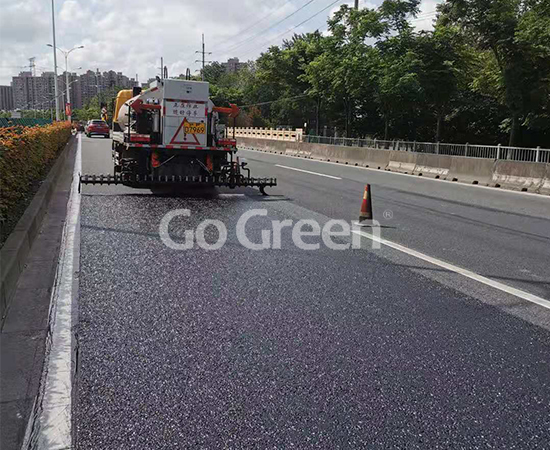 The high viscous asphalt sealer can effectively repair the asphalt pavement, ensure pavement is smooth and beautiful, quickly dry after road construction, and open traffic soon.