To respond to our government call "Sponge City", Go Green, as leading road maintenance experts in this industry, has developed new type porous asphalt pavement materials successfully, and providing solutions for many domestic cities.
Rainwater can permeate into underground through porous asphalt pavement, thus can increase rainwater resource utilization, recover soil moisture obviously. It's conductive to roadsides plants, especially trees. Can also supplement underground water resource to maintain water pressure stabilization of the earth surface, reduce city heat-island effect, improve walking comfort in rainy days. Meanwhile, it can adjust environment temperature, make the urban green space, road and river system give full play to rainwater absorbing, storing and controlled-release, it plays a pivotal role in relieving urban waterlogging.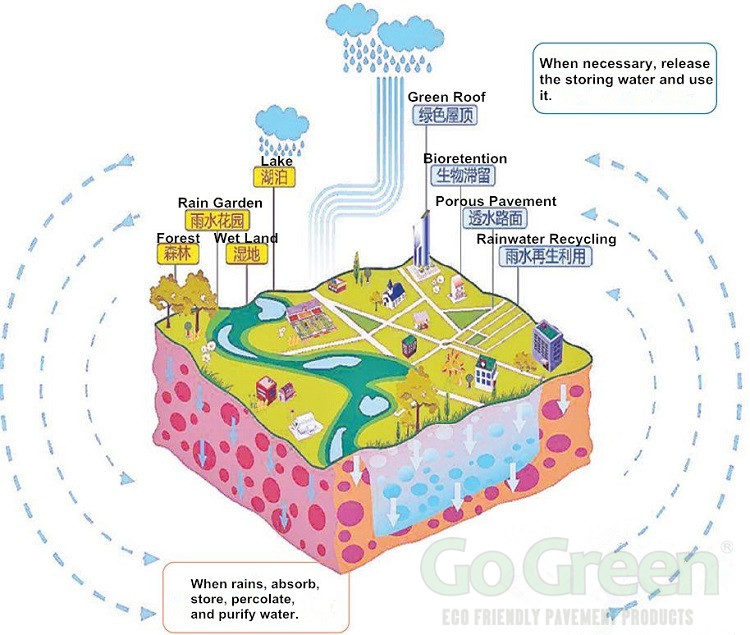 This grey porous asphalt pavement is a park project. Grey is more close to natural color. It beautify environment, at the same time, rainwater can flow into nearby lakes from sides' outfall, this makes the idea "Harmonizing with Environment" truly come true.
Project Details
Area: 1200㎡
Surface Course: 5cm OGFC asphalt concrete
Color: Grey